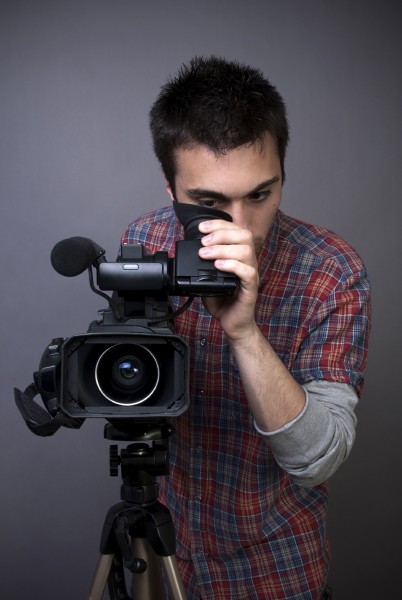 by admin
Posted on June 06, 2014 at 15:36 PM
By now you probably understand the importance of implementing video in a comprehensive marketing strategy. If not, read this blog. And this one. Aaaand this one. If you are already using video, make sure you are avoiding these five faux pas about video production and promotion.
Not Being Creative
Ugh. There's nothing worse than having to sit through a boring commercial. You're up against some stiff competition these days; your marketing should acknowledge that. If you're going to create yet another yawn-inducing video, you might be better off sinking those budget dollars into another avenue. With the frenetic pace of the consumer today, you only have about 15 seconds to grab their attention, and with this new rapid-fire trend, you'd better make those seconds count!
This is where the cool kids in the creative department come in and make magic. No matter where you advertise, be it on television or the Web, your video should be clever. On sites like YouTube, the viewer usually has the option to skip a commercial after five seconds. That's a third of your 15 second video; a lot can be said in that time, and if you're smart, you can keep the viewer watching.
Don't be afraid to step out of the box. Some of the best and most memorable videos are ones that aren't traditional in nature. Can you instantly think of a commercial and the brand when you hear the words "talking chihuahua and tacos" or "Clydesdale horses and beer" or "a camel on hump day?" What kind of video can you produce that makes your brand memorable?
Not Thinking Mobile
Make sure your video translates to mobile devices. You'd be surprised how many branded channels on YouTube haven't enabled mobile viewing. This means when your customers are perusing Facebook on their cell phones and come across a shared video link, they can't watch it. Lame.
Not only should your video be housed online in a mobile-friendly manner, there should be a mobile viewing strategy. What happens if someone is on their cell phone and watches your video? Did you include your phone number at the end, or include hyperlinks in the video that customers can click on to direct them to your website? Have a plan in place for users who want to interact with the video or page. This leads us to our next point…
Not Including a Call to Action
Always, always, always give your viewers something to do or somewhere to go for more information after they watch a video. What happens next could make or break a sale. For example, try offering a free download, trial or sample of your product or service. Be sure to include action words like 'call now' or 'click here' or 'please buy our stuff!' in order to increase top of mind awareness with additional interaction with your brand.
Not Cross Promoting
One video can be used in a variety of ways. Cross promoting your videos results in more views, more brand awareness, and ultimately, more sales. Before you finish polishing up your video, determine its primary objective; is this a television commercial? Is it a product demo? Then you can determine what other outlets would be appropriate for a place to show it off. House the video on your website, if applicable. For product demos, put it on the product description page. Make sure your video has been shared through all social media platforms, including places like Pinterest. Yes, you can put videos on Pinterest! Don't forget to house videos on more than one platform for better search engine optimization. If your video is newsworthy, you might consider syndicating it through an aggregate like PR Web for potential earned media opportunities. The point is, a video can be used as a marketing tool across many platforms, but you've only spent money to produce a single video. Leverage multiple touch points!
Not Having a Website That Supports Video
You have a spectacular website, with more bells and whistles than a Vegas showgirl. So why do your videos keep freezing every time a visitor tries to watch one on your site? In many situations, it's simply a case of a slow server. In order to maximize your website's performance, be sure that you have a dedicated server if you plan to house multiple videos there. You get what you pay for. Don't let your customers have a sub-par experience on your site.
These examples are just the tip of the iceberg in an ocean of best and worst practices for video marketing. Stay tuned as we delve deeper, or give us a call with your own experiences! In the end, businesses should do what works for them. Just make sure you are capitalizing on every opportunity for your videos to bring you more business!
blog
,
brand
,
content
,
marketing
,
mobile
,
social media
,
strategy
,
video
,
vimeo
,
vine
,
youtube