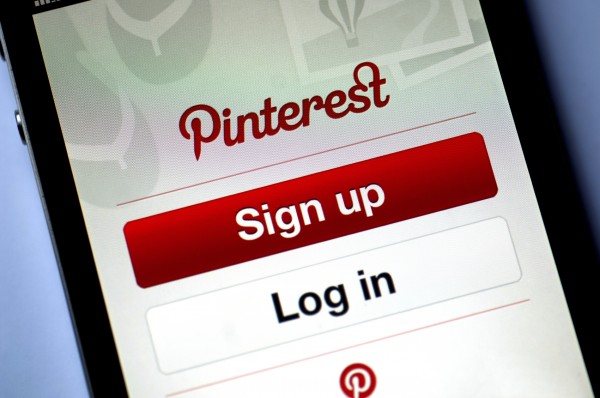 by admin
Posted on September 03, 2014 at 15:45 PM
If you're active on Pinterest, you know it can become a perpetual wormhole. It's a place you might decide to peruse while your chicken pot pie is cooking in the oven, but suddenly, it's two hours later and you smell smoke. Pinterest sucks people in, teasing them with tantalizing recipes, photos of outfits they covet, and cute puppy dogs in bowties. With all of the fun that Pinterest offers, there are also big opportunities for businesses to use it to make money. Here are five easy ways to use the fun photo platform as a means to rake in some cheddar:
Use pins for 'Subscribe Now' buttons: We know that one of the best ways to get someone to click on something is with a catchy call to action. Use an eye-catching stock photo or other appealing graphic with an easy-to-understand call to action. You can link the photo to a sign up for an email newsletter, a link to enter a contest or giveaway, or a blog subscription sign up. Use several different photos or graphics with the same goal URL so that you can test which images give you the best conversion. These aren't the pins you want re-pinned; you want clickability on these guys, which will result in a captured email address or other info. Make sure your call to action specifies what you want them to do. For example, a graphic that says "Get free photography tips and advice every week delivered to your inbox" is a great way for a photography institute or instructor to get subscribers for an email newsletter.
Use infographic pins: Infographics are popular on Pinterest. They give statistical information in a visual way, making even the dorkiest of stats appealing. You can use statistics, graphs, charts and other nerdtastic graphics to sell your product or service. If you want to host a webinar on how to optimize a website, post infographics about the critical importance of usability. Trying to launch a new app or software your company has developed? Post an infographic about how your newest offering can make one's life easier, and why. Create a landing page on your website, and link it to your infographic. That way, you can track how many people are looking at your stats and determine how to tweak your pinning later. Don't forget to make sure Google Analytics is installed on your website!
Use video: Yes, Pinterest houses videos as well as still photos. Simply link a YouTube video as a pin and you can play it directly from the page. Best uses of video on Pinterest are how-to videos and product previews. If you're a car sales establishment, taking flashy videos of the features of several makes and models on your car lot is a great way to 'drive traffic' to your location…pun intended. A word of caution: If you do plan on posting videos to Pinterest, make sure they are professional quality. Videos that look too home-grown get very little play or re-pins on this platform. Remember, a large number of Pinterest users are looking for highly stylized, high impact imagery. Make sure your videos stack up!
Use professional-grade photography to sell your products: This may seem obvious, but if you have products to sell, there's no better way to showcase them than on Pinterest. The key here is taking quality, professional-grade photos of your product in either an appealing setting or as a silhouette. Another critical element is to actually link each product to the accompanying product page on your website. Sadly, we've seen so many lost sales opportunities because the product was linked to a home page (not the product page) or worse, wasn't linked at all. Users should be able to buy quickly and efficiently, so the less clicks it takes to get them to add a product to a cart, the better. Therefore, your photo should feature one product, and your link should take the user directly to the product page where they can add it to their cart for checkout. Be sure to add a related products section to your product pages for plus-sell opportunities. Lastly, Take advantage of the rich pins functionality and to entice more sales, offer a percentage off for those who buy from a Pinterest link.
Use text over images: If you don't offer a physical product to sell, but are trying to promote a service, you can still use Pinterest to help sell your offerings. Create a portfolio board with examples of your work (great for graphic designers, artists, web developers, etc.) and focus on graphically appealing images. Secondly, share some tips that are relevant to what your business is selling, such as tips on how often you should mow your yard (for landscapers) or easy ways to get wine stains out of carpet (for housecleaning services). For business services, such as marketing or consulting, create graphics based on quotes from your higher-ups or about the fundamentals of business. Make it short and sweet and highly visual. A cool graphic saying "How much should you spend on marketing?" could easily link to a useful blog you've written on the subject. Even using partial testimonials in a graphic could send users to your services page. Let's face it, nothing says you're a winner like a fancy pin that says "My business tripled by using this super cool company."
Businesses have to be careful about appearing too forward in their sales pitches on Pinterest. It's a casual platform that focuses on sharing images people love on their boards, and your pins will be scrolled by and forgotten if you're not clever about your presentation on this platform. If you want to see a company that nailed it, look at the awesomeness that is GE's Pinterest page. This isn't a company you would think could sustain a popular presence on social media, right? Wrong! Several boards feature cool factoids, behind-the-scenes looks at new technologies, and even a hilarious "Hey, Girl" board with terrible (in the best possible way) pick-up lines using scientific puns. Every single pin links to somewhere on GE's website or social media. Gen. Ius.
audience
,
brand
,
branding
,
business
,
content
,
customer
,
customers
,
ecommerce
,
marketing
,
pins
,
pinterest
,
social media
,
strategy