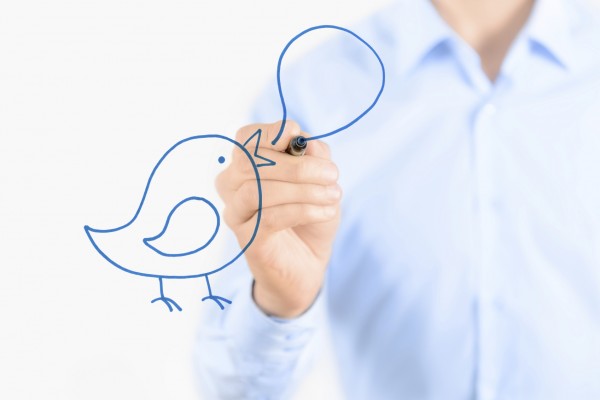 by admin
Posted on May 14, 2014 at 15:35 PM
In 2006, Twitter entered the social media scene, barely registering a blip on the radar until around 2008. For the next five years, it would revolutionize how we connect with each other, but as of late Twitter has become more of a dinosaur in the shadow of more current platforms.
The Atlantic e-zine recently said, "Twitter is the platform that led us into the mobile Internet age. It has done for social publishing what AOL did for email." But now the once-popular transient platform may be on its last gasp. Recent statistics from Edison Research indicate that Twitter's growth has clearly slowed, though it has not actually declined. However, the stats show that only 16% of all Americans are on Twitter anymore. While this is a pretty puny number, there are still uses for Twitter if you play your cards right. Here are a few trends for usage we are seeing on Twitter:
News – Because of the instant and sometimes frenetic use of the news feed, Twitter is a great place to get real-time news from local news affiliates, national news stations and of course, gossip rags. Want live updates of a developing story? Twitter is the place to be. Businesses use this as a means to communicate immediate updates, including customer service responses. A great example of this would be Best Buy's Geek Squad customer service on Twitter.
Celebrity Interaction – Uber fans swoon and immediately screen capture any re-tweets or interactions they have with their favorite celebrities on Twitter. Celebs like Katy Perry, Taylor Swift, Ashton Kutcher, Oprah Winfrey, and hundreds of others all frequently 'chat' with their fans in unusually transparent fashion. Sure, some of the celebs have people for that, not to mention that some are spam accounts, but the verified accounts are almost always the celeb themselves. This may not sound like it relates to business, but large brands have successfully leveraged celebrities with social media endorsement deals to promote their brands to millions of followers worldwide.
Dual-Screen Experience – Viewers of shows like Survivor, 24, Scandal, and The Walking Dead love to 'tweet up' with other fans in real time during the latest episode of their favorite show, using hashtags to join even more specific convos. Want to vent about 'how in the world could such-and-such have done that?' You'll get an instant sense of community as you hash out the details with a thousand other people watching the same thing at the same time. Businesses can use this theory to host events with real-time contests, in-store incentives and more.
Specific Communities – Small niche groups of people frequent Twitter because frankly, it's a great place to connect with others like themselves. Groups that are popular on Twitter are interior designers, journalists, fan fic writers, and pop culture aficionados. Reach your target audience with relevant tweets and you'll have a loyal following.
In the last few years, the popularity of Twitter has dwindled in favor of image sharing platforms like Instagram, Snapchat, Vine and Pinterest. Visual marketing has become a necessary addition to any business marketing strategy. Further, with so many mobile phone plans now automatically including unlimited texts, why confine your communication to 140 characters? Businesses are catching on to texting programs that allow them to directly communicate with their consumers, offering special promotions, coupons and invites.
Ultimately, Twitter's philosophy of "what is happening?" is being replaced by visual platforms that ask "what are you doing?" The motivation behind that strategy is much more effective as a social platform. After all, isn't the idea of social media to open the windows to your life or business?
Twitter still has a spot in the market place. Over time, the way it is used has evolved. No more are the days of a fun convo with your bestie in a series of funny tweets (you'll just take a smiling selfie and post to Instagram so she can comment on your new 'do). If you're looking for fresh ideas, get together with a marketing professional who knows how Twitter is used these days. Signing up for image sharing platforms isn't a bad idea while you're at it.
brand
,
branding
,
business
,
content
,
customers
,
marketing
,
news
,
social media
,
strategy
,
twitter