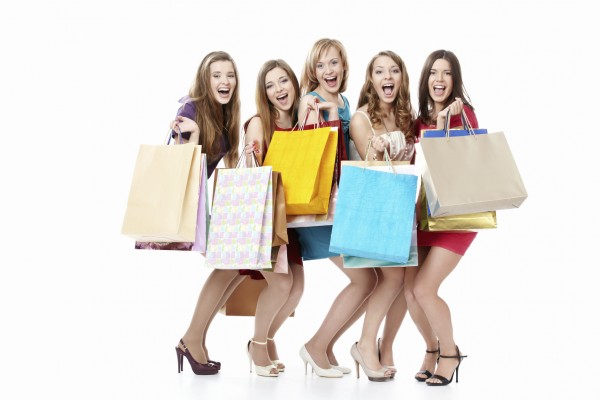 by admin
Posted on June 23, 2014 at 15:37 PM
Do you know anyone these days without a cell phone? Yeah, we didn't think so. Out of those people, how many have texting? Chances are, it's the vast majority. So why are retailers still not leveraging an instant access to their target audience by literally giving them important info in the palm of their hand? Some retailers may find texting a somewhat annoying tactic for customers, perhaps based on their own personal experience (we all have that friend.) As a rebuttal to naysayers, here are a few important statistics* to keep in mind before you turn a blind eye to text marketing:
Text messages have a 98% read rate.
Text messages have a 100% open rate.
Texts are almost always read within 15 minutes of receipt.
For those who look at their marketing efforts and analyze results, you can clearly see that these numbers are insanely good. If done the right way, text marketing can not only be successful, but could turn out to be one of your most successful sales tools in the history of ever-dom.
Here are a few suggestions for ways to use texts as a sales and marketing tool:
Exclusive Coupons – If you don't have the budget to create your own mobile app for exclusive coupons, texting coupons is a great alternative. This is an easy way to get initial sign ups. Simply offer an immediate discount upon sign up, say 10% off, right there at checkout. Then, send regular discounts that are exclusive to text subscribers. No printing needed! Have customers simply show their text or coupon code on their phones at the registers.
New Products – If you cycle through product regularly, there's no better way to show off what's new than with a quick text to your most loyal customers. With text management software these days, you can brag about a new product and even show off a photo of it. Do this occasionally to avoid burnout with infrequent shoppers.
Contests – Everyone loves free stuff. We might even be willing to work a little for it. Host an in-store scavenger hunt using text clues, or have customers text a code to enter to win a prize. The sky's the limit here. Have fun with it and be creative.
Purging – The next shipment of inventory is on its way and your clearance items just aren't moving off the floor fast enough. Try texting a closeout special announcement. This is basically a really affordable commercial. "All of our winter season apparel is now 60% off! Come in between now and Friday to save!" Boom. Bye-bye clearance items.
Flash Sales – Flash sales are fun, limited time sales that help you sell a product fast. These are especially successful with surplus inventory or inventory you are trying to get rid of. Flash sale texts usually offer a higher than normal discount as a tantalizing treat for shoppers. Try offering a BOGO special for one day. Every month or so, text another flash sale announcement and before you know it, customers will eagerly anticipate your next flash sale text to see what you're going to offer them.
The idea behind text marketing is a simple one; gaining customer loyalty. These are the people that will come back again and again because they find value in what you're offering. And because your method of delivery is simple, immediate, and somewhat personal, it won't take long to have customers flooding the gates to spend their hard-earned cash with none other than…you.
*Statistics from May 2014 report by Small Biz Trends.
business
,
coupon
,
customer
,
customers
,
marketing
,
message
,
promotion
,
retailer
,
shoppers
,
shopping
,
strategy
,
text
,
text marketing