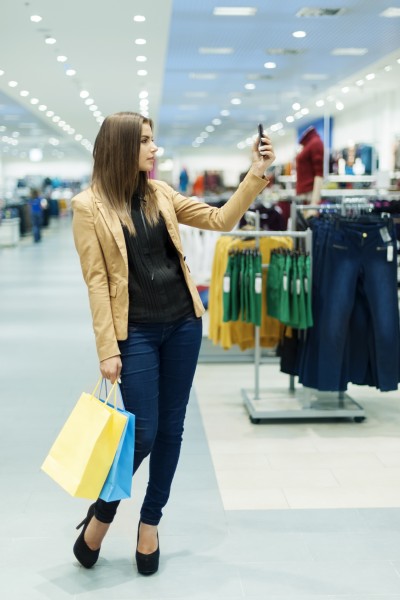 by admin
Posted on April 24, 2014 at 15:31 PM
Showrooming has become a brick-and-mortar store's worst nightmare. Or has it? The practice of visiting a store for the purpose of checking out a product before buying it online at a lower price has become very common with shoppers. It's the new way to shop. Retailers have been trying to figure out a way to keep up with this trend, and some have successfully competed with online retailers by offering loyalty programs, in-store price matching and other promotions to deter showrooming.
Consumer Intelligence Research Partners have released a study that may have brick-and-mortar stores sighing in relief. The numbers don't lie, and it looks like most Amazon customers start and end their shopping at the Amazon website. To be precise, 80 percent of Amazon customers in the study never shopped at a physical store prior to their purchase online. So what does all this buzz about showrooming really mean, if that's the case? The answer is probably more troubling to brick-and-mortar stores than showrooming itself.
Simply put, the study indicates that Amazon has built a loyal following of committed customers that would rather begin their shopping experience on their website, not at a physical store. Similar to a brick-and-mortar, Amazon has created incentives and promotions that compete with the instant gratification traditionally associated with shopping in-store. A great example of this is their Prime membership program, where shoppers receive any Prime-eligible item at their doorstep within 48 hours. For us busy folk, it takes that long to find time to get to a store anyway, not to mention trying to find somewhere to park or waiting in a long line at checkout.
So how can brick-and-mortar retailers compete with the convenience of online shopping? One of the most effective ways to encourage an in-store purchase is to ensure that you offer exclusivity for at least some of your product. Brands have contracted with designers for exclusive apparel, for example, which can only be purchased in-store or on their own website.
Another effective way to combat showrooming and online competition is to be smart about merchandising. Effective merchandising will have a customer walking out with much more than planned when entering. We've all been to our favorite retail store for a new tube of lipstick or body wash, only to walk out with two bags of goodies we really didn't need. That, my friends, is the power of effective merchandising. Positioning, presentation and promotion are key!
Lastly, offering a competitive customer loyalty program may be the difference between a credit card swipe in-store versus an online checkout. If your customers insist on shopping online, keep them on your own website by offering free in-store pick-up to save on shipping costs. The more personalized the service, the better chance you'll have to keep your doors open. These may sound like simple techniques, but they can mean the difference between a sale or another showrooming customer.
brick and mortar stores
,
business
,
compare
,
customer
,
customers
,
in-store
,
incentive
,
marketing
,
price
,
shopping
,
showrooming
,
strategy