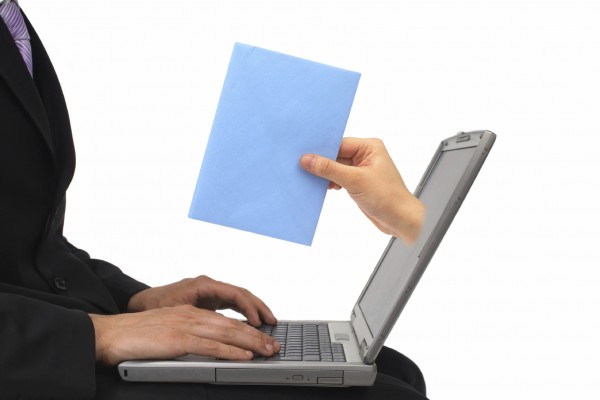 by admin
Posted on April 28, 2014 at 15:33 PM
With all of the new technology available for marketers today, email marketing is often considered a dead avenue. For those of us around in the 90's when email was shiny and new, we all knew that it would change the way that businesses conversed with their customers. Today, a lot of companies have abandoned the trusty platform for the newest in innovative marketing platforms. In 2009, The Wall Street Journal published an article saying that 'email is dead.' But, that couldn't be further from the truth. Ironically, that article was the most emailed news article that day. Email is still one of the most powerful tools you can use to get your message out, and we'll explain why.
There are currently 3.3 billion email accounts in the world. According to a report by Pew Internet, 94 percent of Americans over the age of 12 say email is something they use regularly, with 58 percent stating they check their email first thing in the mornings. In another survey by Waldow Social, email was cited as the preferred method of receiving information from their favorite brands. Email is also popular with millennials, as it's their preferred method of communication for brand news as well.
Email marketing is also cost effective and yields high returns. It generates nearly two times the return compared to other channels, according to a recent study. For every dollar spent on email marketing in 2011, businesses saw a return of over $40. With those statistics, it's no surprise that the majority of companies in a poll by Marketing Sherpa indicated they'd be increasing their email marketing budgets next year.
Now that you know that email marketing still has a heartbeat, you may be wondering how this affects your own marketing strategy. After all, email inboxes are inundated with junk mail and it's harder than ever to engage your customer with the barrage of information they receive on a daily basis. Your emails must be relevant, conversational, coordinated with your promotions or incentives, and strategic. You'll need to use an email delivery software that can give you statistics and analytics about how successful your email campaigns are.
The first step to successful email marketing is building trust with your customer. That's done with the opt-in. What kind of opt-in process do you currently employ to gather email addresses? Here are a few questions that your customers might ask before opting in:
What's in it for me? Is there an incentive or benefit you can offer that will encourage your customers to opt-in? Exclusive discounts, entries into a contest and printable coupons are just a few examples of ways to entice opt-ins.
What information am I going to be receiving? Will your emails be newsletters, testimonials, coupons or event invitations? Let your customers know what to expect from you.
How often am I going to get emails from you? Nobody wants a clogged inbox full of emails they don't have time to read. Will you be sending information once a month, twice a month, weekly? Be transparent here.
Can I sign up for certain types of emails or am I going to get boring info I don't want? List segmentation will allow you to offer customized news and information, along with different frequency of emails.
By building a quality list, your company will have more quality interactions with customers, thereby increasing sales. Don't abandon email as a powerful marketing tool!
content
,
customer
,
email
,
email marketing
,
inbox
,
junk
,
marketing
,
social
,
strategy