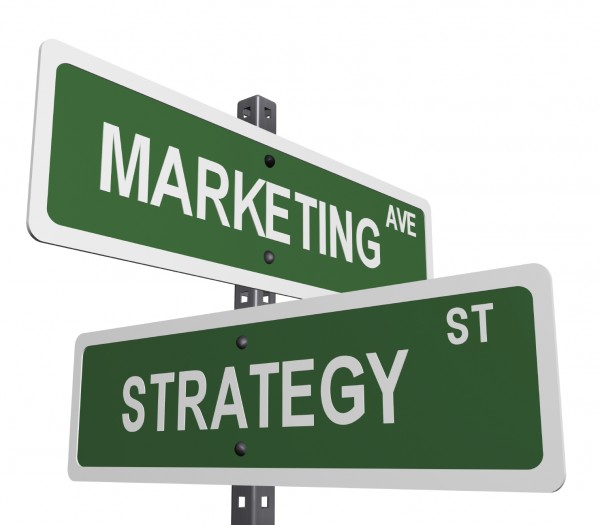 by admin
Posted on April 07, 2014 at 15:25 PM
We get a lot of questions about what businesses might be leaving out of their comprehensive marketing strategy. While every business is different, there is a 'milk and bread' philosophy we like to tell our clients about, which is to say that you should always consider the following strategies the ground floor of their marketing efforts. Without them, you may find your business looking at empty shelves of opportunity that other businesses have swooped in and taken.
Traditional Advertising
What it is: Local, regional or national print publication advertorials/ads, radio commercials, television commercials or infomercials, billboards, direct mail, etc.
What's the point: Traditional advertising is still an important part of overall marketing strategies. Depending on the industry, this avenue is still the go-to method of reaching specified target audiences. We strongly recommend weaving some traditional marketing into your new media marketing strategies for a better, more comprehensive reach.
Branding & Logo Development
What it is: Turning your company into an iconic, memorable image that can be instantly recognized.
What's the point: In today's fast-paced world, you don't have long as a company to make an impact with your audience. Logo development is a critical step in building or reviving a brand. If your current branding is dated, your audience will think you are, too. What is your voice? How do you want to present yourselves to the world? If the details are fuzzy, you can bet your bottom dollar that your message is just as muddy.
Collateral
What it is: Printed materials such as business cards, letterhead, brochures, presentations, and anything else that is put on paper.
What's the point: Having well executed printed material makes it more likely that it won't end up in the trash. While many companies may throw away hundreds or thousands of dollars on printed material that has no impact, we create memorable, graphically appealing collateral that simply feels good, looks good and sounds good. If your business cards, letterhead or sales material isn't making the cut, it's time to renew and refresh!
Email Marketing
What it is: Email blasts, e-newsletters and email promotions
What's the point: Studies show that almost every American has an email address. That means you have open access to anybody and everybody on a platform that many people check daily. Email marketing is a platform that gives interesting information to people who specifically want the info you have. It is an easy sales tool with phenomenal conversion potential, and costs a fraction of traditional printed newsletters, coupons or direct mail pieces. Have an upcoming promotion you want to talk about? Create an email, attach a coupon and watch the revenue roll in. What about an event coming up? Send an evite, and track who's opened it, clicked on links and RSVP'd.
Social Business
What it is: Facebook, Twitter, Instagram, Pinterest, Google+, YouTube, Vimeo, LinkedIn, Tumblr and dozens of other platforms.
What's the point: Social media is now an expected customer service tool for business. Sprinkled in with snapping selfies and posting pictures of their recent trip to Disney, users are interacting with their favorite businesses in astounding new ways. Where companies used to have to pull teeth to get a simple thumbs up from their customers, they now have direct access to the very people keeping their doors open. With contest tools, photo sharing, surveys and other fun interactions, there's no reason why every business shouldn't be implementing a thorough strategy for social media. You pick up the phone when someone calls the office; consider social media your third telephone line.
SEO
What it is: Search engine optimization using keyword research, tagging and category assignment on websites.
What's the point: Your company can offer the coolest product or service on the market, and you could have the best website in the world, but if your site isn't optimized on a regular and consistent basis, the world won't know it's there. That's where SEO comes in. We work tirelessly to ensure that proper keywords are implemented in your site's core copy and page titles/descriptions, so that when Google and other search engines index your website, it is compliant and relevant for the audience you are trying to reach. Using complex algorithms, we research and implement strategies that make your website more visible over time.
Fresh content and semantic language are the newest in search engine indexing. We stay on top of the many updates that search engines roll out, and revise our strategies regularly so that we are always on top of our game. Google's newest update, called Hummingbird, has created indexing that focuses on custom content, so optimizing your site is now more important than ever!
Blogging & Custom Content
What it is: Blogs, website content, copywriting and brand content.
What's the point: Blogging and content for your print and online publications are not only a critical part of brand consistency and search engine optimization, it's a key part of conversation with your loyal customers. It's no surprise that these consumers are your biggest fans, and are ready and willing to share your product and stories with their network of friends and family. Word of mouth will go a long way in building brand awareness, and blogging is an effective way of have an intimate conversation with consumers right in their living rooms.
Blogging creates a platform for brand loyalty. It's also great exposure to Google bots who routinely (and somewhat creepily) scan and index sites for ranking. The more you talk about relevant information, the more visible they will ultimately become online. It's a great soft-sell tool and can be leveraged for a multitude of promotions. In addition, writing in a consistent way for all other content needs will serve as a big red bow on top of your brand image.
Website Development
What it is: Website design, website creation and domain and hosting management.
What's the point: A website serves as a company's virtual brochure, shopping cart and customer service department. Although the way your website looks is very important, website development is about so much more than appearance. Usability and cross-browser testing, mobile-friendly design, proper content management systems, optimization for online search engines, and ease of navigation can make or break a potential sale or conversion. We look at the inner workings of a website's function, ensuring that your customers find what they are looking for easily and quickly. If you've kept them searching for something on your website for more than 30 seconds, you've already lost them to your competitor.
Websites are one of the most powerful sales tools in any marketing strategy. It should serve as a no-frills tool that is as easy as possible to navigate. In today's connected world, every business is expected to have a website, and if you don't, your absence is noted by consumers.
Website Maintenance
What it is: Software updates, page additions, photo and content additions and management, and small graphic changes.
What's the point: Now that you've got an amazing website, it's time to keep it fresh. Adding new content via pages or blogs, updating plug-ins or software, as well as photography and graphics, keep search engine bots scouring your website for relevance and ranking and your site running smoothly. Updating and maintaining a website can be time-consuming and downright technical at times.
Let's be honest; you don't have time to do the tedious maintenance of your website. We can manage all changes and additions for you, so every time you send someone to your site, you can rest easy knowing that it's fully updated and current for your needs.
PPC
What it is: Pay-per-click advertising on Google, Facebook, LinkedIn, Bing and Twitter.
What's the point: Years ago, the Yellow Pages were the go-to place for finding local products or service providers. Today, advertisers can display their information, including phone numbers and website URLs, in advertisements at the top of search results or on the side of news feeds. The best part? These ads display for FREE to your target audience, and you're only charged if a user clicks on the ad to learn more about your offerings. Essentially, you're paying ONLY for highly qualified leads. Refinement tools allow us to monitor and 'tweak' your current ads so that only the most successful ads are displayed on your selected networks, and we manage cost by optimizing bids for as little as possible. In other words, we work to get you found for as little cost as possible every day.
Video Production
What it is: High-quality video conceptualization, production, editing and formatting.
What's the point: YouTube is one of technology's biggest advances, with millions upon millions of videos being streamed daily around the world on the site. It has never been easier to reach a national or global audience. Having video as part of your marketing tool bag is critical. Studies have proven that video appeals to more people than written material. Commercials, web series, video testimonials, product videos and tons of other options are all ways you can implement video on your website, television, office or storefront.
Reporting and Analytics: 'Numbers Don't Lie'
What it is: Reporting of SEO, Google Analytics, social media, call tracking and more.
What's the point: We believe in results. We believe that if you invest your money in a marketing strategy, there should always be a way to measure the return on that investment. We have customized reporting tools that allow you to see how your effort is paying off. We can tell you who's going to your website, how they arrive to it, how long they are staying on it, which pages they are reading, and why they are leaving. We can report on who's interacting on your social media platforms, which posts are performing well and what we can do differently to increase results even more. At the end of the day, you need to know what's working and what's not. Marketing is a moving, evolving organism for every business, and we'll make sure the moves you want to make are the right ones based on proven results and research specifically taken from your OWN efforts.
Marketing is not a one-man job in most cases. If you truly want your business to succeed, don't skimp on promoting yourself. There's nothing worse than standing up in excitement to talk about your products or services, only to realize you're talking to an empty room.
branding
,
collateral
,
development
,
email
,
marketing
,
ppc
,
so
,
social media
,
strategy