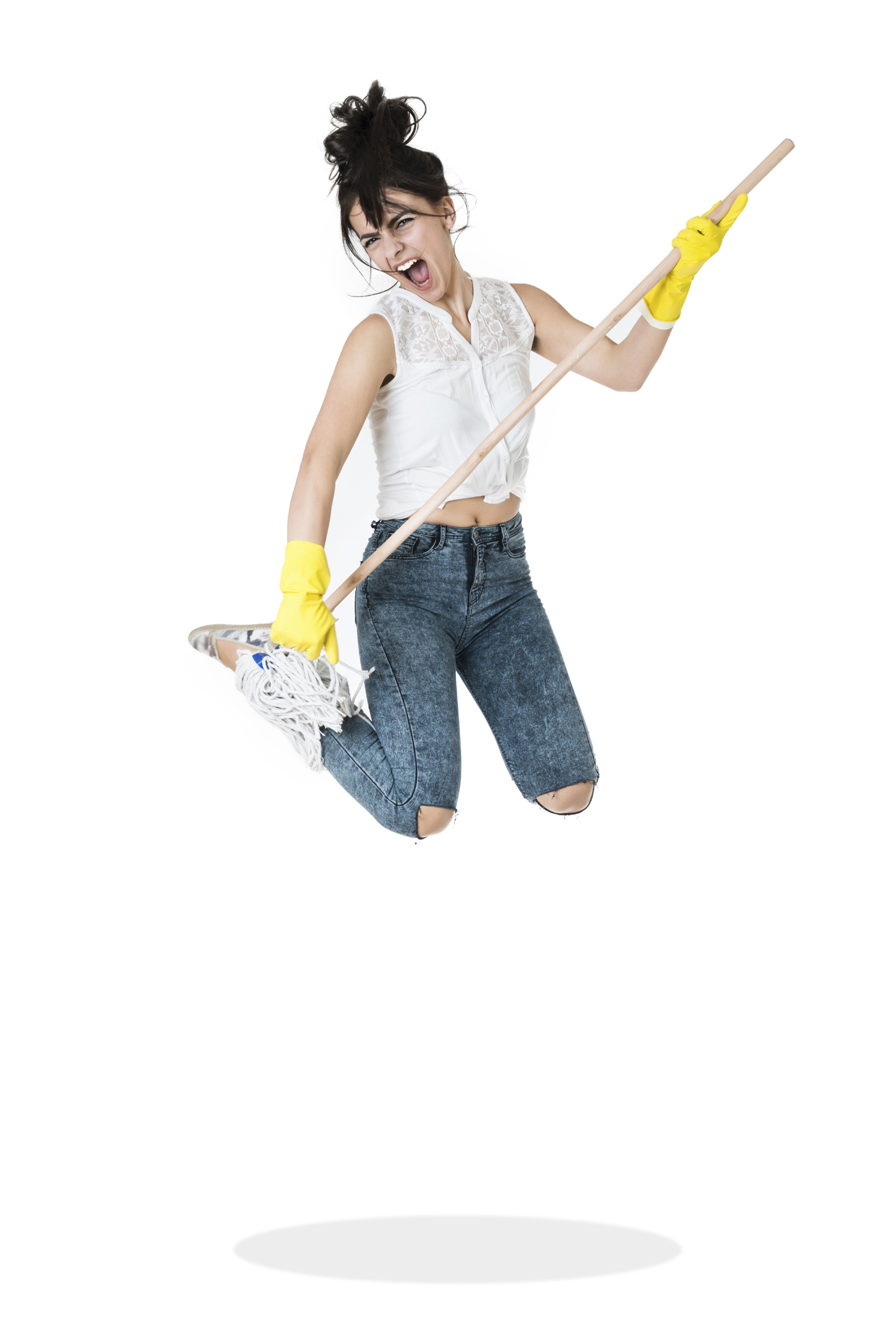 by admin
Posted on April 05, 2016 at 17:35 PM
Time to do some spring cleaning! Whether it's sweeping out dust bunnies from under your sofa, or purging your winter wardrobe in favor of summer duds, there's nothing quite like a fresh outlook. In actuality, you should approach your marketing strategy in the same way. Why continue to implement a plan that is no longer effective? Do you really need to continue spending thousands of dollars on advertising that doesn't reach your target demographic? Yet, thousands of companies do just that, keeping stale strategies in place simply for the sake of having a presence on a platform that just doesn't yield a return. Why?
It's safe and comfortable. There's a big difference between sticking with TV advertising for ten years because it brings you lot of business, and hanging with air time because your media buyer isn't thinking out of the box. If you feel like your campaigns are getting stale, it may be time for a fun, creative strategy thinking session with your team. These meetings can be the place where some of the most innovative ideas spring forth, which in turn energize the marketing team into trying something new. In the same vein, it can sometimes be easier to stick with what you know, but if you are trying to reach millennials, as an example, running a local television commercial at 10am on a Wednesday probably isn't going to work. Why not think about that same content in a different way? For example, running pre-roll on YouTube or creating a micro-clip of the video for Instagram and then promoting the post will reach your audience more effectively, and most likely far more affordably. You haven't changed your brand's message; you've simply changed its delivery.
No one's tracking ROI. If there's no way to track successes and failures of any given campaign, a business obviously isn't going to know if it's a good investment. For campaigns in print, such as magazines/newspapers, newsletters or direct mail, use a tracking number or unique landing page URL that can be tracked using Google Analytics. The same goes with digital advertising; search and/or display ads should direct to landing pages specifically about the product or service mentioned. Secondly, never underestimate the power of a survey. Questions like 'How did you hear about us?' or 'How can we make your experience better?' may seem like obvious questions to gauge successful marketing strategies, but you'd be surprised how many companies simply don't take the time to ask. Most platforms offer some sort of tracking these days; take advantage of their dashboards and find out things like who is responding to your advertising, how they arrive to your website, and what happens when they do. Use these statistics to determine your most popular services or products so you know which ones to either promote or re-approach.
Lack of education. By the time you learn a new platform or strategy, there's bound to be a new version or better option offered. Marketers have the responsibility of keeping on top of trends when it comes to their craft. That means being educated on new content management software, trends in print and television advertising, best practices for SEO and web development, and more. Continuing education seminars, workshops and even conferences are just a few ways to keep up with it all. Similarly, something as simple as a subscription to Lynda.com, a webinar website that publishes great content on new and emerging technologies and trends in marketing, is a great tool to utilize if you're short on time and money.
There's no new perspective. There is value in having both seasoned marketers and new blood as valued team members. While marketers with years of experience may offer valuable insight into best practices, fresh faces can often offer knowledge about new technology and ideas. Make sure your team is well-rounded. This is a distinct advantage in hiring a marketing agency to help you execute your strategy. If you don't have the time to do the spring clean, sometimes it's best to hire a professional housekeeper, right?
We all know that spring cleaning can be tedious work that kicks up some long-settled dust (Oh, my allergies!). Don't expect some sprucing up of your marketing plans to be painless! Just like a nice deep cleaning, however, a new approach to your marketing strategy can have your brand looking clean as a whistle in no time.
advertising
,
analytics
,
branding
,
business
,
content marketing
,
digital advertising
,
marketing agencies
,
marketing agency
,
marketing strategy
,
strategy