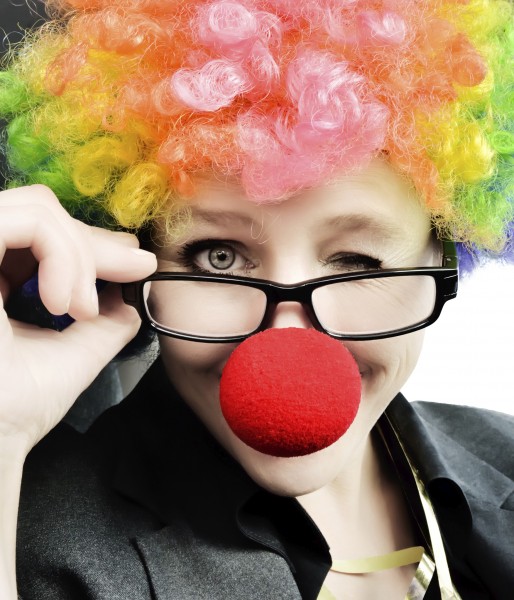 by admin
Posted on May 01, 2015 at 14:15 PM
As children, we all dream about what we will become when we 'grow up'. The challenges, stresses, and sleepless nights that will come once we do 'grow up' are not part of that dream. Suddenly, growing up isn't as much fun as we thought it would be. Long hours at the office don't have to be a drag, though. In fact, with a little thought and effort, you may end up looking forward to Monday mornings! That's right; our little team of fun-havers are about to divulge some of our best kept secrets of how to help you and your staff loosen up, lighten up, and laugh it up!
We already know that a positive workplace makes a productive workplace. It's a proven fact that happy employees equal happy customers, which means a bigger bottom line for your business. No matter how reserved your type of business might be, there's still room for some fun.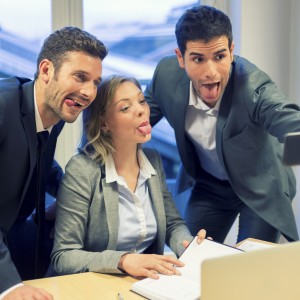 5 Reasons to Have Fun at Work:
Positive staff culture. In addition to boosted morale, employees will be more motivated to perform well. Working as a close-knit team of laughing loons is better than working as a disgruntled bunch of Debbie Downers.
Employee retention. Happy employees stay at their jobs. Period. Having a fun work environment is also key to recruiting potential employees. They may be willing to go without that window office if you throw in an espresso maker and night out every so often.
Enhanced creativity. With elevated mood comes elevated enlightenment. Having fun gets the creative juices flowing and increases the potential for really great ideas.
Resolve conflict. For both employer and employee, having a little fun opens the door to better communication as a result of simply knowing a bit more about each other. What might have once been a very uncomfortable or awkward topic can turn into a more lighthearted conversation, which leads to faster and more effective conflict resolution.
Customer satisfaction. As previously mentioned, happy employees equal happy customers. We've all faced bad customer service situations on the receiving end, so we know how it feels to receive terrible service. It can be a business killer. When employees genuinely enjoy their workplace and co-workers, it shows. It can drive better business to your door.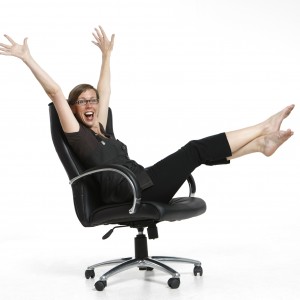 5 Ways to Have Fun at Work: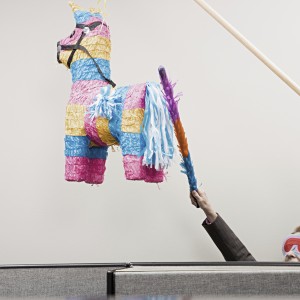 Work your space. This may seem obvious, but sprucing up a work place can make a drab space into a fab space and turn a frown upside down. You can keep things looking professional while still having some fun. If you have an office with cubicles, allow employees to design their own space with fun themes. Drop a funny quote or saying onto someone's desk every now and then, just for kicks and giggles. Email a riddle or puzzle to employees and the first person to get back to you with the right answer gets a small gift card. The sky's the limit here.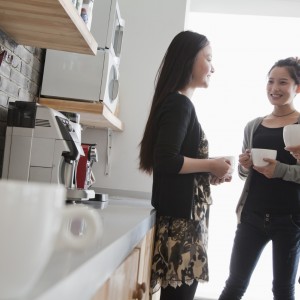 Create a break room where people actually take their breaks. There's nothing worse than walking into an employee lounge that resembles a hospital room. Bare walls, sparse supplies and lack of stimulation would have any employee running to the nearest fast food chain rather than spending it in the company break room. Liven it up by offering some real perks here; it's a great way to add real value to the benefits of working for/with you. Bring in some stuff people actually want: an espresso maker or Keurig, complimentary snack options, sodas and waters. But most importantly, bring in some fun by adding a staff photo/goof off board or some recreational equipment such as a pool table or Xbox. Lunchtime dance-off tourney, anyone?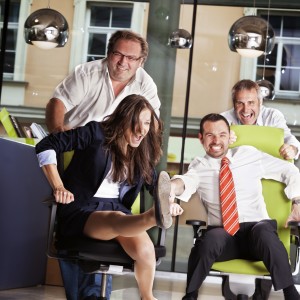 Turn staff meetings into a party. Offer treats for your staff meeting, and start with an icebreaker just to get people engaged before diving into the minutiae. You could even do staff meeting themes, such as a Taco Tuesday or an Ice Cream Initiative. Put some toys on the conference table so staff will have something to keep their hands busy and minds alert while reducing stress! Every once in a while, hold a staff meeting with no agenda. Cater in lunch, get out a board game or team building exercise, and just kick back. Build it in as a mandatory meeting so it doesn't get bumped when something work-related pops up.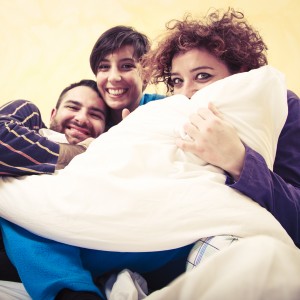 Have theme days. Elementary school kids get to have all the fun, you say? Not necessarily! Create a monthly theme day where employees come to work dressed to impress. Start with Tacky Day, Pajama Day, Beach Bum Day, or Superhero Day. Offer incentives to the best dressed and don't forget to take a picture for the break room photo/goof-off board!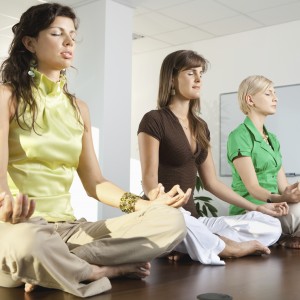 Fit in some fitness. Nothing beats back stress like a little sweat! Offer quick breaks from stressful times with some office yoga, chair massages or walks around the block on sunny days. Not only will it keep the blues away, but employees will appreciate the opportunity to take a quick breather.
With a little effort and planning, fun can be anything you want it to be in business. The key is simply to remember that increasing employee satisfaction can only help your business in the long run. By being intentional about creating a fresh and fun work environment, you'll not only have happier employees, but your positive vibes will attract the types of customers or clients you want. Be sure that while you're considering the type of fun you want to have in the office you keep it professional; offensive isn't fun. Lastly, don't forget to build a little fun into your branding and marketing efforts!
business
,
customer
,
customer experience
,
customer satisfaction
,
customers
,
employee retention
,
fun
,
office
,
office culture