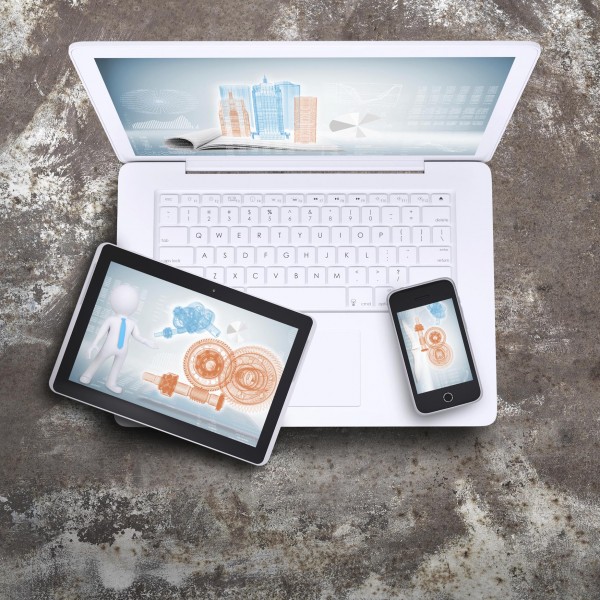 by admin
Posted on May 13, 2015 at 16:48 PM
Building a site for mobile devices may be one of the first items on your to-do list after having learned about Google's "Mobilegeddon", the latest update that penalizes sites that aren't mobile-friendly or responsive. If your current address is under a rock, you can catch up to the news here. The deadline to make your site mobile-friendly was back on April 21st, but you can still take steps to make sure you're playing nice with Google. If you're building a mobile version of your site, here are a few tips to help you do it well and do it right.
First and foremost, make your mobile site user friendly. While your desktop website may have specific traffic patterns, your mobile-friendly site will knock over the orange cones and take an entirely different route. This is because users on mobile devices have different goals in mind when looking up a website on their smart phones or tablets. If the idea is to help users complete their objectives, determine the ultimate goal you have for them if they are on the go. For example, if you own a restaurant, your mobile-friendly site should feature your menu, phone number and location on Google Maps in a one-click-gets-you-there format. Chances are, if a user is accessing your site on a mobile device, they want one of those three things. This info may not be visible on your home page desktop version, but it should be front and center on your mobile-friendly version.
That brings us to point number two. With 94% of all smart phone users searching for local information on their phones on a regular basis, it makes sense to be easily visible on their devices. That being said, it's even more important that your mobile-friendly site not be convoluted and hard to navigate. A long vertical menu that takes up several scrolls of space is far less effective than adding a condensed, expandable menu tab. Do some user testing on your existing site and find out how visitors are navigating your site. Your desktop version is going to be very difficult to read on a smart phone, and the 'pinch and zoom' effect gets tiring quickly if you're a user simply trying to find a phone number.
Finally, use a mobile template, theme or design that is the same across all devices. We developer nerds call this responsive web design. Essentially, responsive web design means that the URL for any given page on your site is the same regardless of which device you are using – desktop, smart phone or tablet. The only change is how the display adjusts to the screen size of your device. Not only does it maintain your brand standards by looking the same, it allows you to update only one site, rather than a mobile version and a desktop version.
Before working with a developer, ask to see their mobile-friendly or responsive portfolio. Ask if they've ever transferred a desktop-only site to mobile. Another important aspect to discuss with your developer is loading speed. If your mobile site takes too long to properly load (or won't load at all), users will either assume your site is down or will simply run out of patience and find somewhere else to take their business.
Now that Google is considering mobile-friendly sites to be more relevant in search, and therefore ranking them higher than sites without a mobile counterpart, it's past time to make sure you aren't another victim of Mobilegeddon.
ecommerce
,
marketing
,
mobile
,
mobile-friendly
,
responsive
,
website