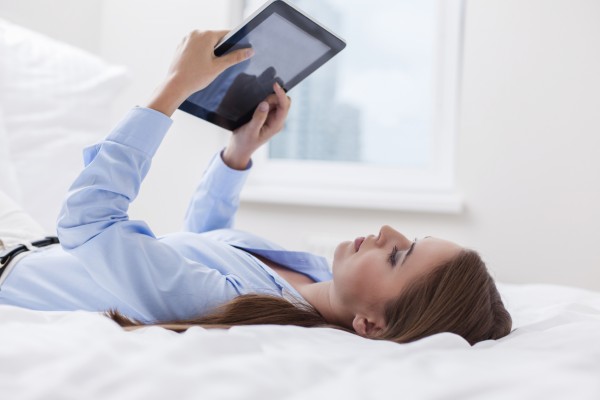 by admin
Posted on April 10, 2014 at 15:29 PM
We've all piled up items in our online shopping carts, only to abandon the purchase in response to instant buyer's remorse, or worse, because the checkout process was simply too daunting of an idea at 11 p.m. (after all, your credit card is in the other room). For any number of reasons, ecommerce websites have always fought the battle of twitchy consumers who change their minds at the last minute. The bigger problem, however, is getting hesitant consumers to make a purchase at all.
So what is it that most influences consumer buying? According to a recent Nielsen report by inPowered, the golden ticket is expert product reviews. There are a few different types of reviews on the web, including user reviews. While these types of reviews may sometimes be much more humorous (the infamous gummy bears reviews are a riot), it is the credible, third-party articles that are the most effective in increasing purchase consideration.
In fact, these expert reviews increased sales by 11 percent in the study, and gave consumers and affinity of the product 20 percent more than from user reviews. Buyers were a whopping 83 percent more likely to purchase an expertly reviewed product versus products with only user reviews. The exception to this rule was in user reviews for things like video games, where consumers want to know more about the user experience and less about tedious specifications.
If you have a product to sell, why get expert reviews instead of word-of-mouth user reviews? First and foremost, consumers have caught on to the paid user review. Companies can easily pay companies and individuals to leave a biased review on Google, Amazon, and plenty of other sites. A third-party expert review can be depended on to be objective and unbiased. Sixty-one percent of study participants would bank their purchase on this fact. Secondly, consumers perceive expert reviews to be more informative than user reviews.
As you get ready to roll out a new product, or if you've already got one you'd like to increase sales for, try contacting some relevant industry review publications. If the review they give your product is less than stellar, it's a great opportunity to take advantage of the feedback and perhaps make some necessary changes.
buy
,
consumer
,
content
,
e-commerce
,
marketing
,
online
,
product
,
product reviews
,
purchase
,
sales
,
strategy